Get In On The Ground Floor... DIY
Learn Elements Of A Design skills for Social Media, Blog, Logo, Milestone Celebration Invitations etc to enable you to DO IT YOURSELF while you are getting your online business up and running or planning a party. 
Starting a new Online Business requires learning many new skills and it is my job here to give you basic design training to make your startup more economical. 
You will agree, when starting a new Online Business we all have to pay someone to do it for us on many occasions causing $$$ anxiety.
What Is Basic Design...
Clever colour, line, shape, texture, white space combinations evoke feelings. Easy to read text and fonts, keeping it simple all encourage people to buy because of the way it makes them feel. With great design the images do the work for you.  
Your Unique Opportunity To Help Yourself
My intention is to give you the confidence and basic Elements In A Design know how whether you are naturally creative or not.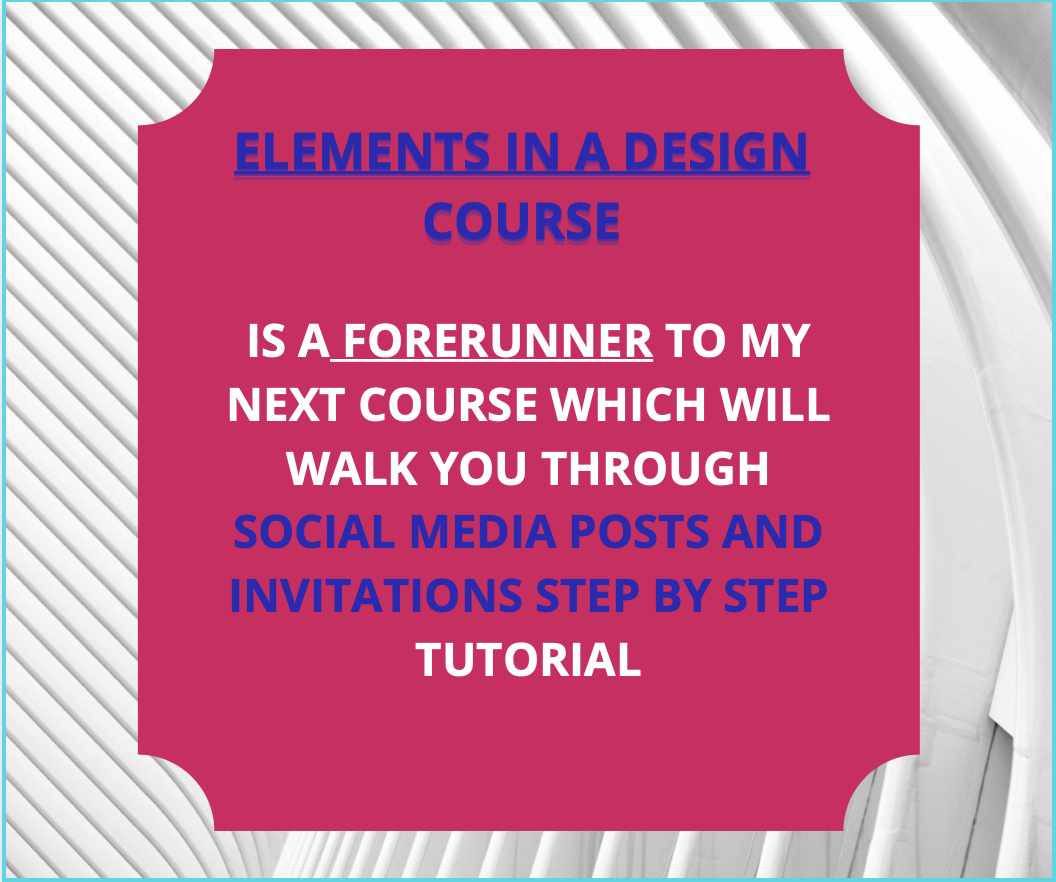 Social Media posts are eye catching and clever design will attract audiences.
Personalise your Invitations with family photos and clever design. Your people will remember them forever.
Only A Few Spots Available. If This Page Is Active It Means Spots Are Open For A Limited Time!